We are proud to partner with some of the best distributors, our local university, and other like-minded organizations and IoT infrastructure companies.
Providing the best in Gas Safety Solutions for over 50 years.
Crowcon Detection Instruments Ltd is part of the Halma family, a group of organisations dedicated to providing safety, health and environmental technologies to support organisations across multiple industries. We focus on gas detection, understanding current and future market requirements, responding with market-led solutions solving real-world problems. Our vision is to grow a safer, cleaner, healthier future for everyone, every day by providing best in class gas safety solutions. Crowcon.com

Blackline Safety
Blackline Safety is a global connected safety leader that helps to ensure every worker gets their job done and returns home safe each day. Blackline provides wearable safety technology, personal and area gas monitoring, cloud-connected software and data analytics to meet demanding safety challenges and increase productivity of organizations in more than 100 countries. Blackline Safety wearables provide a lifeline to tens of thousands of men and women, having reported over 100 billion data-points and initiated over five million emergency responses. Armed with cellular and satellite connectivity, we ensure that help is never too far away. For more information, visit BlacklineSafety.com and connect with them on Facebook, Twitter, LinkedIn and Instagram.
North American Distributor
Gaslab is a leader in the field of gas sensing and monitoring tools in North America. They provide a wide range of solutions for industrial, medical, scientific, HVAC, indoor air quality, modified atmosphere packaging and safety applications. Customers include Pfizer, 3M, Carrier, NASA, GE, Columbia University, the US Navy and many more.
GasLab is committed to delivering cost-effective and custom solutions to customers worldwide. To learn more, visit https://gaslab.com/ or follow them on Facebook, Twitter, LinkedIn, or Instagram.

North American Distributor
Sager Electronics, a wholly owned subsidiary of TTI Inc., a Berkshire Hathaway Inc. company, is a North American distributor of Interconnect, Power and Electromechanical components from leading manufacturers worldwide and a provider of value-add solutions. Grounded in over 130 years of innovation and service, Sager Electronics provides customers and suppliers a unique combination of operational excellence and innovative business solutions through its Distributing Confidence® business model. To learn more about Sager, visit www.sager.com.
KANARY ALERT SYSTEMS
Next Generation Gas Detection & Monitoring
KANARY is the first multi-gas detection sensor integrated with a reporting and alert system designed to:
-Provide first responder teams with life-saving data in real-time
-Enable cross-team collaboration before and after a rapid response event
-Track, store, and integrate data sets to assist with forensic investigations
Vital Systems
Vital Systems is a great partner of NevadaNano, taking our technology from prototype to production volumes. They have developed innovative manufacturing processes to mass produce our products.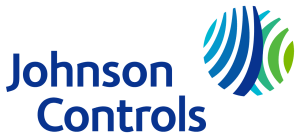 JCI Ventures is the corporate venture capital arm of Johnson Controls. We provide access to the company's global network of resources and customer install base. JCI Ventures partners with and invests in startups in sectors such as AI and Machine Learning, Unmanned Machines, IoT and Industrial IoT, Security, and Smart Building technologies. https://www.johnsoncontrols.com/ventures
DataRobot offers an automated machine learning platform for data scientists of all skill levels to build and deploy accurate machine learning models in a fraction of the time.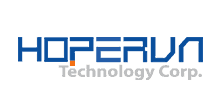 Hoperun Technology Corporation (HRTC) is a solution provider specializing in telematics and device to device communications. Our white label services include mobile technologies/solutions, embedded systems, web technologies, M2M solutions and Telematics applications.
School of Engineering
Research and Development Partner

University of Utah and DARC (Design, Automation, Robotics, and Control)
The University of Utah, is a public coeducational space-grant research university in Salt Lake City, Utah. As the state's flagship university, the university offers more than 100 undergraduate majors and more than 92 graduate degree programs.
DARC research focuses on design, automation, robotics and control for intelligent autonomous systems. Applications encompass micro- and nano-scale positioning systems, scanning probe microscopes, and robotics.
http://www.kam.k.leang.com/academics/
Autonomous Chemical-Sensing Aerial Robot for Urban/Suburban Environmental Monitoring,
https://ieeexplore.ieee.org/document/8713475
May 13, 2019
Sign-up to receive the latest news and information on NevadaNano and their MPS™ Sensor Technology
NevadaNano is the developer of the Molecular Property Spectrometer gas-sensing products that use Micro-Electro-Mechanical Systems (MEMS) structures to detect, identify, and quantify chemicals in the air.