We are proud to partner with some of the best distributors, our local university, and other like-minded organizations and IoT infrastructure companies.
Crowcon Detection Instruments Ltd is part of the Halma family, a group of organisations dedicated to providing safety, health and environmental technologies to support organisations across multiple industries. We focus on gas detection, understanding current and future market requirements, responding with market-led solutions solving real-world problems. Our vision is to grow a safer, cleaner, healthier future for everyone, every day by providing best in class gas safety solutions.

Blackline Safety is a global connected safety leader that helps to ensure every worker gets their job done and returns home safe each day. Blackline provides wearable safety technology, personal and area gas monitoring, cloud-connected software and data analytics to meet demanding safety challenges and increase productivity of organizations in more than 100 countries. Blackline Safety wearables provide a lifeline to tens of thousands of men and women, having reported over 100 billion data-points and initiated over five million emergency responses. Armed with cellular and satellite connectivity, we ensure that help is never too far away. For more information, visit BlacklineSafety.com and connect with them on Facebook, Twitter, LinkedIn and Instagram.
A global manufacturer of highly engineered sensing, control and sealing components, Sensience delivers mission-critical protection and valuable data for a wide range of systems, including heating, air conditioning and refrigeration units, industrial process equipment, appliances, and motor vehicles and aircraft. We combine our broad portfolio of proven products with deep engineering expertise and fast and flexible customer support. This enables us to deliver the creative solutions that help customers innovate with greater certainty—certainty in performance, product quality, safety, durability and supply.
North American Distributor
Gaslab is a leader in the field of gas sensing and monitoring tools in North America. They provide a wide range of solutions for industrial, medical, scientific, HVAC, indoor air quality, modified atmosphere packaging and safety applications. Customers include Pfizer, 3M, Carrier, NASA, GE, Columbia University, the US Navy and many more.
GasLab is committed to delivering cost-effective and custom solutions to customers worldwide. To learn more, visit https://gaslab.com/ or follow them on Facebook, Twitter, LinkedIn, or Instagram.
Unitronic GmbH, founded in 1969, is a member since 2002 of the Swedish holding Lagercrantz Group AB. The company has set itself a goal to support customers in German speaking regions with competent design-in and after sales support and actively help customers in the selection and implementation of the latest technologies available. Unitronic has franchise agreements with more than 30 leading manufacturers in the sectors of sensors, semiconductors and modules for telematics, telemetry, navigation and connectivity. This broad range of products guarantees the best selection of suitable products for the respective customer's application. 23 employees in four sales offices throughout Germany provide customer proximity.

Gas Sensor RU is actively developing the supply of gas sensors and sensors from the world's leading manufacturers. They officially represent the products of the following companies in Russia and the countries of the former CIS: Alphasense (Great Britain), Dynament (Great Britain), Nemoto & Co. Ltd (Japan), Membrapor (Switzerland), Sixth Sense (UK), Dart Sensors (UK), smartGAS Mikrosensorik (Germany), AppliedSensor (Germany), FIS Inc. (Japan).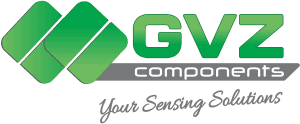 GVZ Components, based in Italy, is one of the most important suppliers for EMEA sensors market with more than 40 years of experience supplying leading companies in a wide range of applications: from automotive to HVAC-R, from medical to industrial, from military to aerospace. GVZ's business not only regards the sale of components. Our team collaborates with the customer technical departments in order to support the development of products. The close contact with the OEM design centers leads to the creation of custom products that better fit the customer's demands, so that targets may be reached in terms of performance, image/branding and uniqueness.
Recom Industriale srl, constituted in 1996 and certified ISO 9001-2008/ ISO 14001- 2004, works in the fields of safety and gas detection, through innovative lines of product and with one own independent planning and operating activity.
The Company is articulated on a flexible structure, supported from suitable mass media that concur them to manage the activities of planning and documentation. The collaborators come from one long and tried experience in the fields of the gas analysis and powders. A laboratory takes care for inside and outside technical service and for calibration of the gas detectors and other instruments. The laboratory (TEST LABORATORY 2018 GE 01-1984 RINA CERTIFIED) allows diagnosis systems calibration, configuration of gas analyzers and detectors, which are marked "CE", certified ATEX, produced under ISO 17025 and ISO 9001-2008 quality standard. At last, the Company realizes and assembles his own fixed systems for gas monitoring, with catalytic, IR and electrochemical sensors.

Pem-Tech, Inc., founded in 1985 is a leading designer and manufacturer of fixed and wireless gas detection systems. Using NevadoNano's Molecular Property Spectrometer™ (MPS™) sensors, their innovative design concepts use the latest wireless technology. Pem-Tech provides a low power and battery operated wireless combustible gas detectors.  With modern digital signal processing techniques and wireless technology, Pem-Tech has developed a unique network of sensors and control monitoring devices for the industrial and petrochemical industry.

Gastronics, Inc. is the pioneer in fixed wireless gas detection and will be the first to include the NevadaNano Molecular Property Spectrometer sensor to its range of wireless products. The company, based in Cleveland, Ohio, was founded in 1998 by Bud Dungan and continues to be a leader in innovation for fixed hardwired and wireless gas detection products. Gastronics, Inc. is best known for True Wireless® Gas Detection Technology, which was the first wireless gas detection system to transmit gas readings to a central host. Today the True Wireless® System boasts it second generation of wireless gas detectors that offers the most versatility in it's class.

North American Distributor
Sager Electronics, a wholly owned subsidiary of TTI Inc., a Berkshire Hathaway Inc. company, is a North American distributor of Interconnect, Power and Electromechanical components from leading manufacturers worldwide and a provider of value-add solutions. Grounded in over 130 years of innovation and service, Sager Electronics provides customers and suppliers a unique combination of operational excellence and innovative business solutions through its Distributing Confidence® business model.

Maritex Company was established in 1987 and is currently one of largest, fast developing wholesalers of electronic equipment on the Polish market. In 2009 the company headquarters was moved to a modern commercial and warehouse building with an area of 3500m2 located in Gdynia. Their well stocked warehouse ensures immediate realization of clients' orders. Their clients mainly include manufacturing and trading companies from Poland, Germany, Great Britain, Russia, Spain, Belarus, Lithuania, Ukraine, Romania and many other European countries.

Transforming Industrial Safety
Universal Site Monitoring (USM) design and develop Australian-made advanced connected worker safety monitoring solutions. Providing essential safety data accessible from anywhere at any time. The company is dedicated to creating a safer work environment for people all around the globe. With a team of experts based in Australia, USM is perfectly situated to service resources, oil and gas, and industrial sectors, domestically and in the global market. The company's devices can be individually custom configured to suit every operation, assisting a business's most important assets can return home safely every day. Visit USM on LinkedIn.
KANARY ALERT SYSTEMS
Next Generation Gas Detection & Monitoring
KANARY is the first multi-gas detection sensor integrated with a reporting and alert system designed to:
-Provide first responder teams with life-saving data in real-time
-Enable cross-team collaboration before and after a rapid response event
-Track, store, and integrate data sets to assist with forensic investigations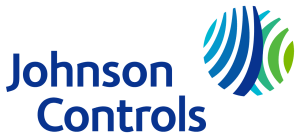 JCI Ventures is the corporate venture capital arm of Johnson Controls. We provide access to the company's global network of resources and customer install base. JCI Ventures partners with and invests in startups in sectors such as AI and Machine Learning, Unmanned Machines, IoT and Industrial IoT, Security, and Smart Building technologies. https://www.johnsoncontrols.com/ventures
DataRobot offers an automated machine learning platform for data scientists of all skill levels to build and deploy accurate machine learning models in a fraction of the time.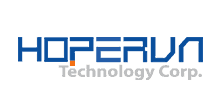 Hoperun Technology Corporation (HRTC) is a solution provider specializing in telematics and device to device communications. Our white label services include mobile technologies/solutions, embedded systems, web technologies, M2M solutions and Telematics applications.
School of Engineering
Research and Development Partner

University of Utah and DARC (Design, Automation, Robotics, and Control)
The University of Utah, is a public coeducational space-grant research university in Salt Lake City, Utah. As the state's flagship university, the university offers more than 100 undergraduate majors and more than 92 graduate degree programs.
DARC research focuses on design, automation, robotics and control for intelligent autonomous systems. Applications encompass micro- and nano-scale positioning systems, scanning probe microscopes, and robotics.
http://www.kam.k.leang.com/academics/
Autonomous Chemical-Sensing Aerial Robot for Urban/Suburban Environmental Monitoring,
https://ieeexplore.ieee.org/document/8713475
May 13, 2019
Sign-up to receive the latest news and information on NevadaNano and their MPS Sensor Technology
NevadaNano is the developer of the Molecular Property Spectrometer gas-sensing products that use Micro-Electro-Mechanical Systems (MEMS) structures to detect, identify, and quantify chemicals in the air.